Tailored Modern Fitness
Urbancore is a Toronto-based fitness philosophy with the mission of living well, while living on-the-go. Since 2010, we have worked to bring our passion for health and exercise to hundreds of clients nationally through mobile fitness classes, facility management & design, corporate wellness programs and personal training.
Our dedicated team of experts, ranging from certified personal trainers to holistic nutritionists, work with clients across Canada to deliver custom wellness solutions that inspire, challenge, motivate and achieve results.
Whether you're looking for one-on-one personal training or customized wellness programming for tenants/employees, Urbancore will work to deliver engaging, innovative programs that make an impact.
Urbancore employs over 120 wellness professionals who proudly represent our brand. We have successfully developed, managed and executed a number of wellness programs in over 45 buildings across the GTA and have now expanded across Canada. Our team includes fully certified instructors, health practitioners and partners with a proven record of success.
Get Started
Leadership Team
Founder
Lauren Mazur
Owner & Instructor
Management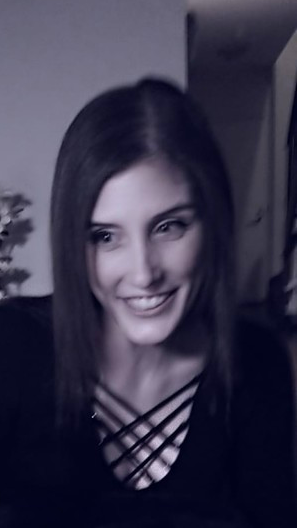 Annie Stevenson
Corporate Wellness Manager
Wellness Team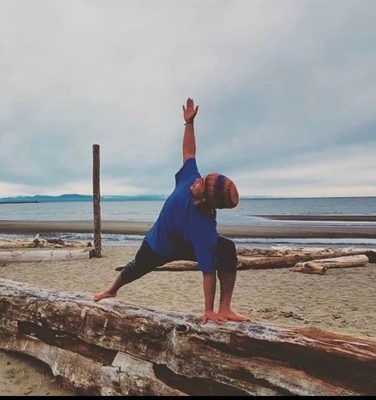 Afeef Khanzada
Afeef aims to provide others with space that facilitates and supports reflection, development and personal transformation, by using and sharing the tools that yoga and movement provide.
Ashima Suri
As a heart-based yoga teacher, Ashima would best describe herself as an intuitive healer. She is also a fitness instructor specializing in kick-boxing and dance cardio.
Alexa Tomaszewski
Fusing mediation, breath work, yin and vinyasa styles of moving Alexa encourages the practitioner to feel safer and more comfortable in their own skin.
Alexandria Horvat
Alexandria completed her spin certificate from a boutique studio and later added her Schwinn cycle certificate, TRX, Kettlebell and bootcamp training certifications.
Alysha Pacheco
Alysha is a passionate and motivated yoga instructor certified in Vinyasa, Power Flow, Restorative and Prenatal Yoga, with adaptable teaching style for students of all levels.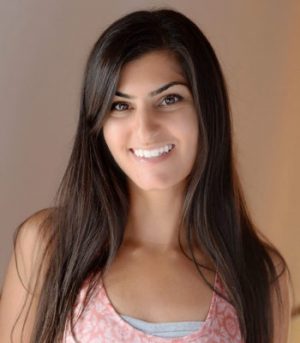 Alyssa Buttarazzi
Alyssa is trained in yin and restorative yoga and strives to help others achieve their optimal health through the ancient teachings of yoga.
Ania Z
Ania's yoga classes encourage exploration, communication and connection.
Becky Belanger
Becky is a born and raised Calgarian, and loves how her yoga teaching practice creates connection, community and brings people together.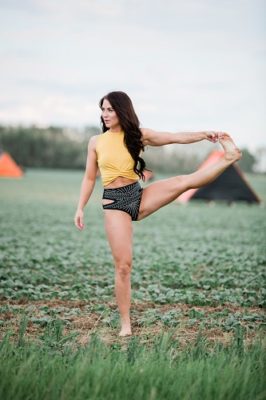 Caitlin Smith
For Caitlin, fitness and yoga is an escape from our daily lives - an opportunity to explore our bodies and our minds. Taking time out of your day for yourself is the greatest gift and she loves being part of that in any way that she can for clients.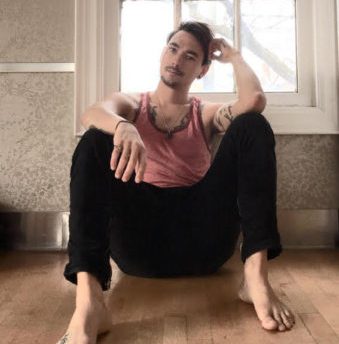 Chrys Muszka
Chrys is an experienced and unique yoga instructor who has been teaching yoga in in Toronto and the GTA for over a decade. Curating inspirational yoga classes that blend the physical with the philosophical.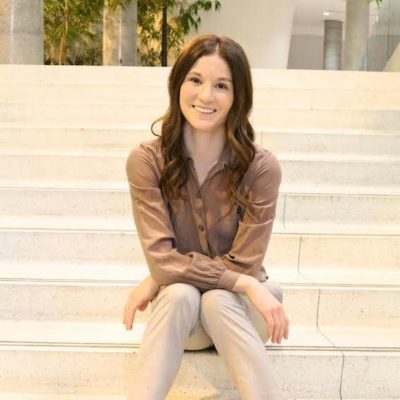 Charissa MacLeod
Charissa chose Yoga as a form of recovery from a gymnastic injury and didn't turn back. Her love for Yoga continued and developed into a newly found passion. Out of appreciation to which Yoga had taken her in her recovery and lifestyle, she decided to pass along the benefits to others and turned to teaching.
Cassandra Amaral
Since 2010, Cass has taught internationally and within the Greater Toronto Area. Inspiring and leading corporate wellness modules, continued yoga education, life coaching, and private yoga training - taking yoga back to the original way it was taught, at the seat of the teacher.
Dawn Slykhuis
Dawn believes it is our vulnerability that connects us as humans, making her classes suitable for all levels, including anyone who has never done yoga before.
Damarys Aguirre
Damarys teaches a variety of dance styles such as Zumba, Cuban Salsa, Nuovo- Burlesque, Latin, Afrocuban and Modern Dance.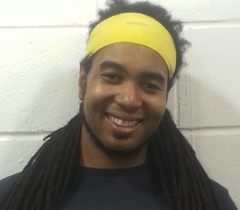 Dayne Habbibi
Dayne is a CanFit certified trainer who is a stickler for posture and technique. If you want to gain muscle, tone up, have quicker feet, be able to move your body with full control and confidence, then he's the instructor for you!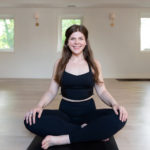 Devan Carlsen
Devan fell in love with Yoga while studying Food & Nutrition. Her classes incorporate aspects of Ashtanga, Power, Yin Yoga, Meditation and Prana Flow. Focusing on safety, alignment, and breath.
Echo
The focus of Echo's yoga class is self-awareness, creating space in the body and balance, through the playful combination of breathing exercises and movements that strengthen the core.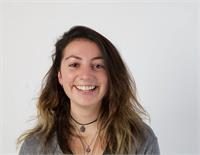 Emily Downs
Moving with the breath and creating a never-ending cycle of dance with the body is something Emily loves to explore in her yoga classes.
Geethanjali (Anjali) Chandramouli
Anjali's passion for dance runs deep and is clearly visible in the way she teaches and shares her dance skills with others. She teaches both kids and adult classes in Bollywood, Latin Dance and Zumba Fitness.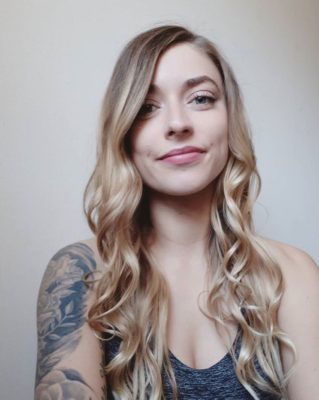 Genevieve Ross
Genevieve is a lifelong yoga student as much as a teacher and considers her yoga practice a journey that wishes to share with all of her pupils.
Hadas Shapira
Hadas is an agile and fun Pilates instructor with patience and determination. She's able to convey knowledge through sound teaching strategies and modeling.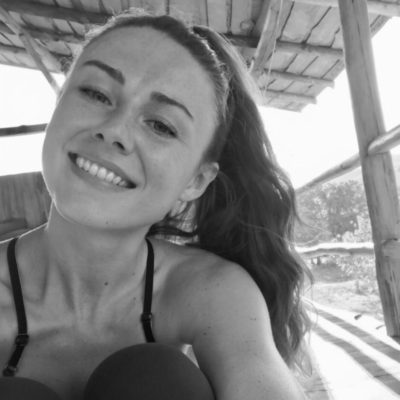 Heather Clark
In Heather's classes you can expect to move, sweat, and find the sweet balance between strength and flexibility. She encourages you to be playful, to not take yourself too seriously and move in tune with your own body and your own breath.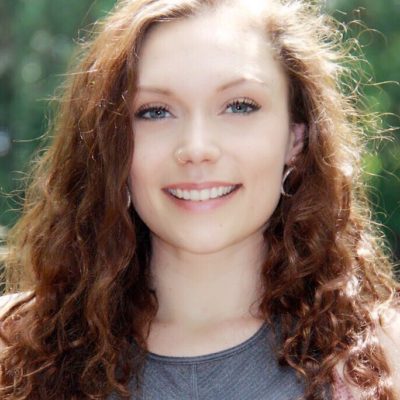 Jamie Cavens
Jamie is a firm believer that anyone, at any age, can benefit from practicing yoga regularly.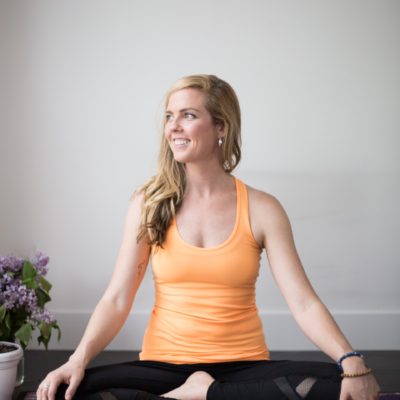 Janice Gill
While working in the mental health sector, Janice found yoga to be a wonderful compliment to the therapeutic work she was doing with clients.
Jason Persaud
Jason has helped clients of all ages relieve physical pain, remedy systemic issues, improve mental health and optimize the body for athletic performance.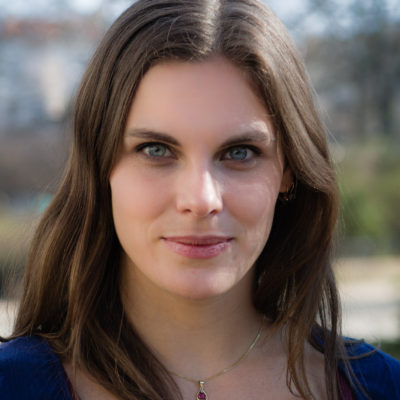 Jenn Edwards
Jenn's barre classes combine teachings from ballet, contemporary dance and yoga, reflecting her passion for fully embodied movement with a strong focus on alignment and dynamic imagery.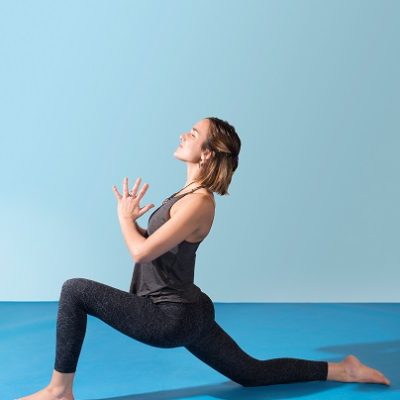 Jimena Gajate
Jimena guides her students through a journey of exploration in every class. They work with physical and energetic anatomy, amplifying the understanding of their own selves. She encourages them to explore their infinite power to be and feel their best.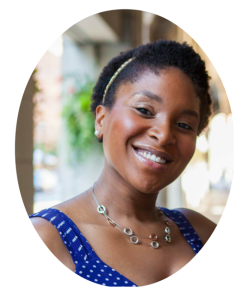 Joël Jones
Joël Jones (RYT-200 + CNP) is a Toronto based Holistic Nutritionist and Yoga teacher.
John Tebbutt
John brings a unique style and energy to each of his many disciplines and encompasses an athletic style of fitness. His innovative ways of teaching brings through challenging poses and invigorating workouts from beginner up to intermediate levels.
Julia Garcia
Julia was an avid Inferno Pilates student for 3 years before she decided to embark on her journey of her own Inferno Pilates practice. Originally from California, Julia now calls Toronto her home and is eager to share her Inferno Pilates passion with you all.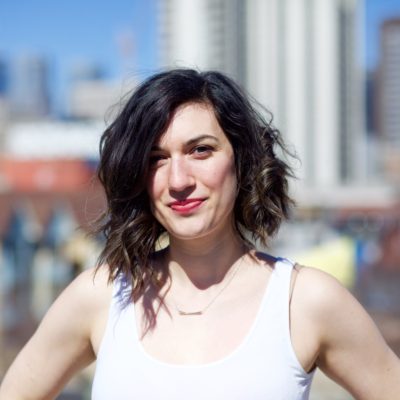 Kat Lourenco
Kat is a multi-discipline movement instructor, formally trained in pilates and yoga.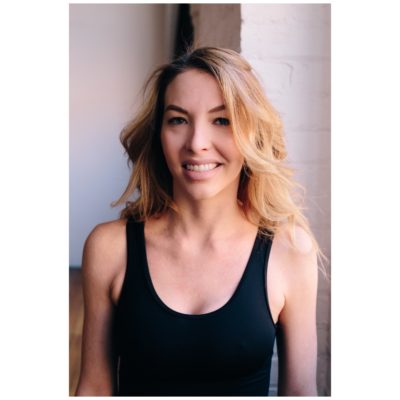 Kathryn Stoneman
Kathryn is a certified yoga instructor, pilates instructor, dog mom and licensed lawyer; currently living in Toronto. 
Laurie Di Brina
Laurie's passion for health, wellness and fitness allows her to inspire and help others to reach their fitness goals, to motivate and engage members in a challenging but fun workout that also strengthens the mind as well as the body.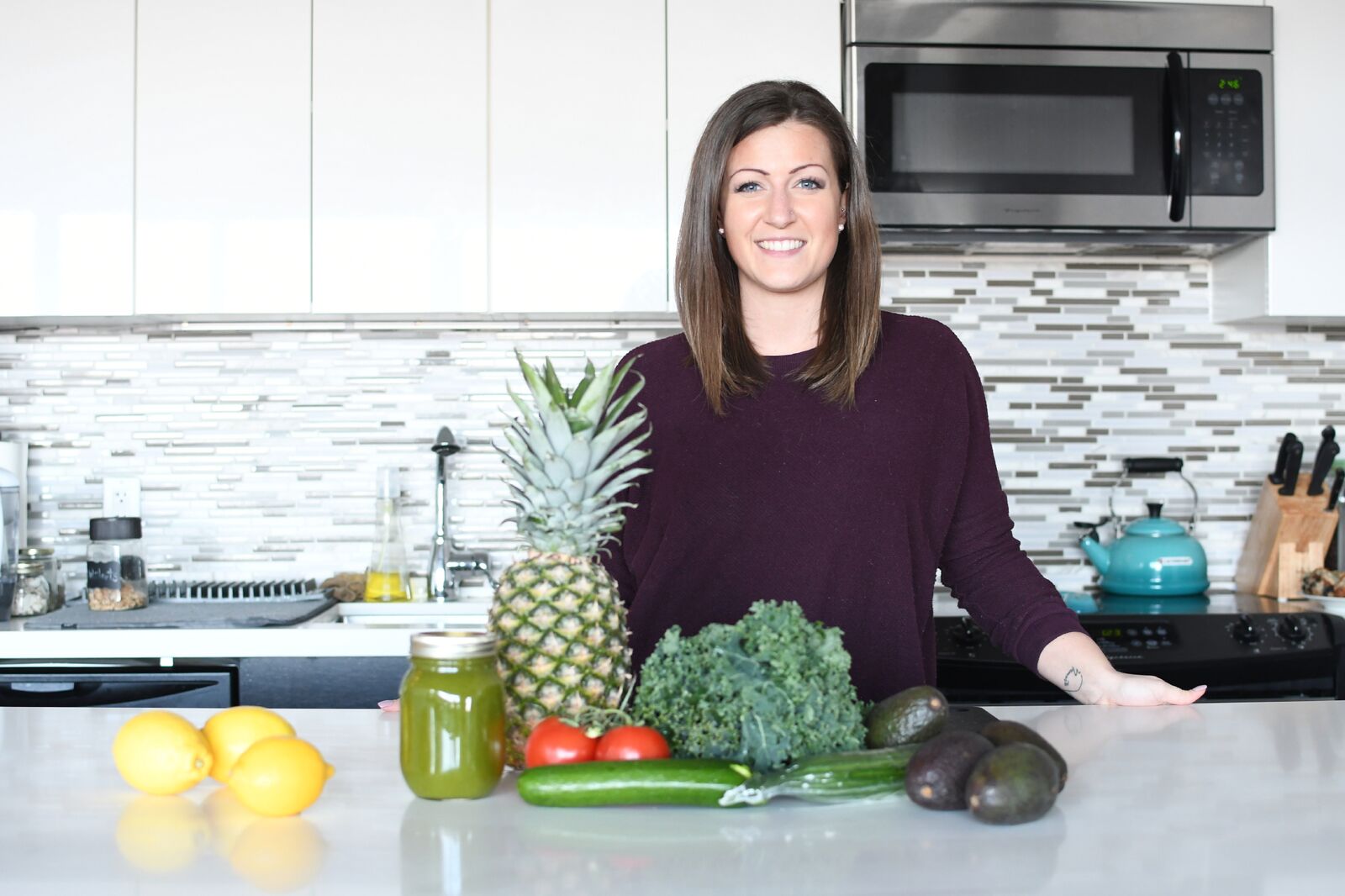 Lisa McMurtrie
As a certified Holistic Nutritionist, Personal Trainer and Yoga Instructor, Lisa's passion has always been to help others achieve their optimal health.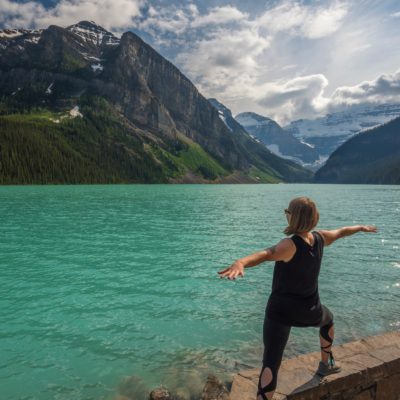 Madeline Hermann
Madeline has been an avid yoga practitioner for 10 years and received her first 200-hr yoga teacher training in 2015. Her classes are inclusive, challenging and offer space for integration & evolution of the body, mind & spirit.
Martha Beach
Martha's personal yoga practice is about finding her inner strength, watching her thoughts and letting them go on their way, observing physical beauty and hardship, finding her breath, and feeling comfortable in her human home. Martha hopes and strives to share that with her students.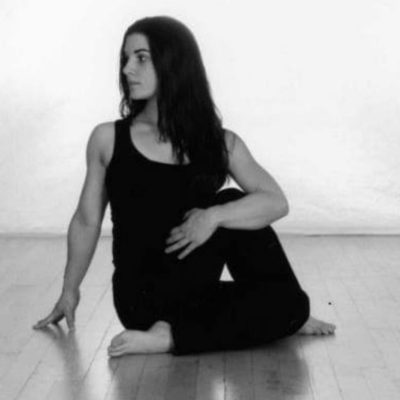 Martine Fletcher
Taking a particular interest in anatomy and causes of injury, Martine focuses on alignment and form to get the most out of workouts; safely.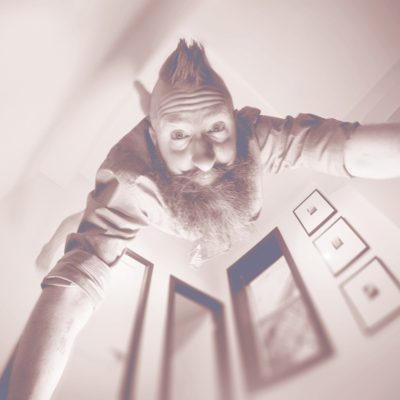 Mattieu de Careye
Mattieu de Careye RYT-500 is a former creative director who parlayed his powers of persuasion into an exuberance for embodied experience. His effervescence, tenacity, and humour translate into breath-driven, whimsical classes that guide all levels to a deeper appreciation of yoga - gleefully revelling in the moments of transformation from struggle to skill.
Melissa Major
Melissa's goal as a yoga and fitness teacher is to bring a big smile to the practice and challenge students to reach their maximum potential within a solid framework of technique comprehension and safety.
Melissa Wessel
Melissa is an energetic and enthusiastic Personal Trainer, and Fitness instructor, certified by the Aerobics and Fitness Association of America with over 15 years of experience.
Neisha Davis
Neisha is a Level II Acro Yoga teacher and currently developing her H20 fitness program. She also teaches strength and conditioning, bootcamp, HIIT, pilates and acro yoga.
Nikki Gauci
Nikki brings her outgoing and friendly personality to her students focusing on breath work, body alignment, posture and flexibility through Hatha, Vinyasa, Power and Yin Yoga.
Niya Bajaj
As a teacher, Niya loves sharing yoga with new yogis, those recovering, or recently recovered, from injury, and anyone interested in finding a more grounded, fluid, sustainable approach to their practice.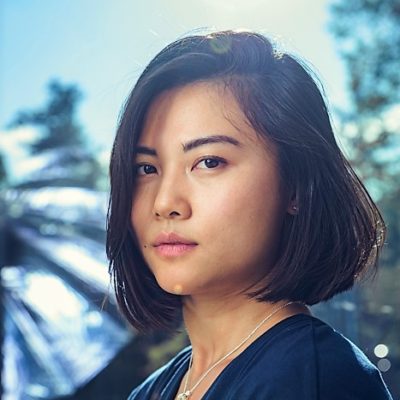 Rachel Lee
Rachel's classes and self-practice are grounded in strength, increasing attention to anatomical detail, and attention to proper alignment. Students can expect to strengthen and lead a fluid, organic practice with a goal of purposeful movement.
Ricky Ricardo
Ricky has practiced various martial arts all of his life. From Karate, Tae Kwon Do, and Muay Thai to boxing and grappling, he started training in Krav Maga and self defence in 2009. Training with some of the best fighters Toronto has to offer, in 2013 Ricky decided to share the message of Krav Maga and self defense techniques with others, which is to live in peace.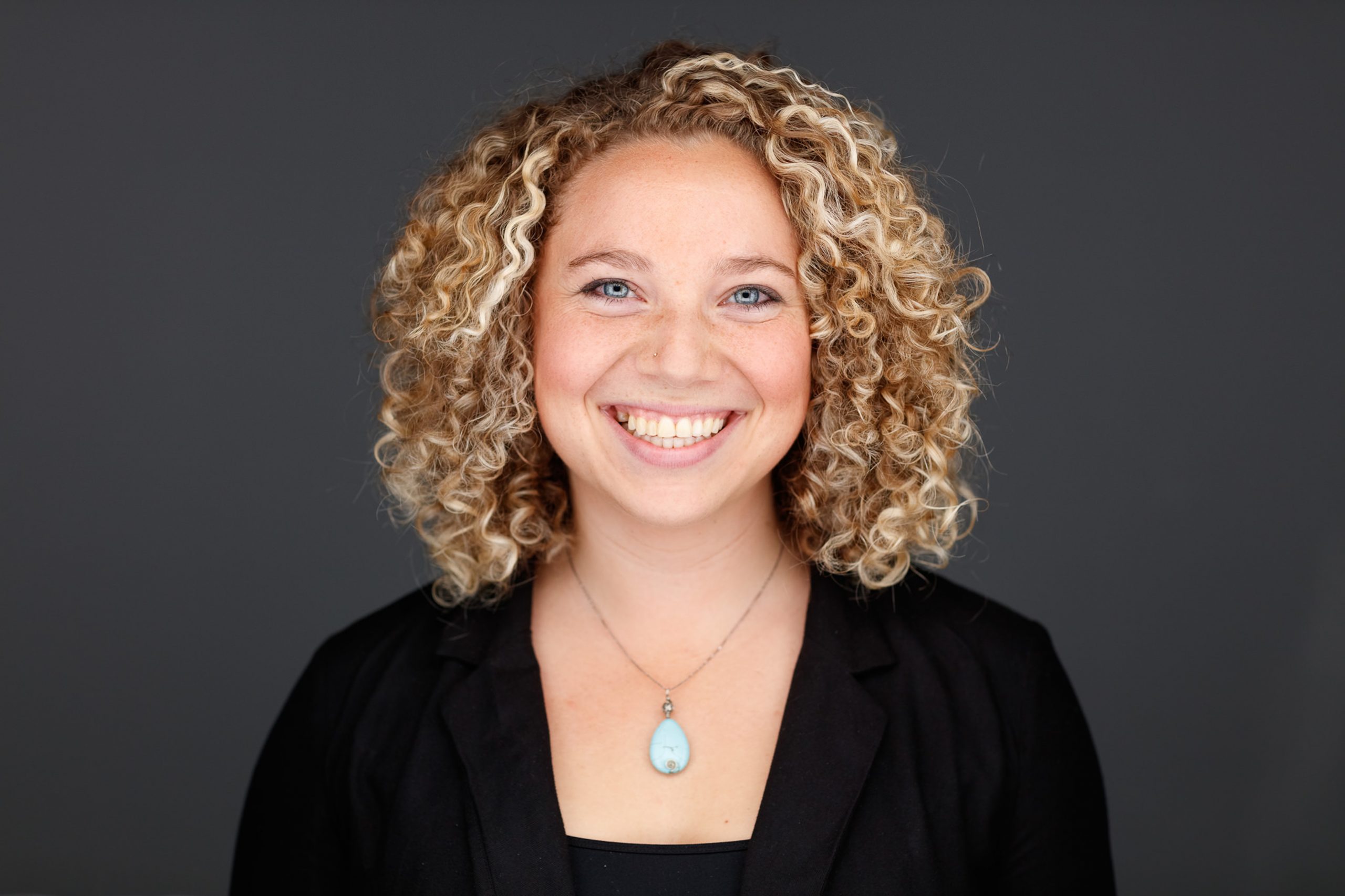 Selin Bilgin
Selin's mission is to impact the lives of millions around the world to look good, feel good and DO good. She helps men and women to become more focused at work and in life and to release the body symptoms that hold them back (such as digestive issues, weight gain, insomnia) to ultimately feel more confident in their body.
Rikita Budhrani
Rikita's teaching style is huge on hands-on-adjustments, safe alignment & unique sequences to make postures more accessible or challenging. Expect to set deep intentions, flow creatively & explore a deeper version of your practice.
Samantha Megarry
Samantha's yoga classes focus on alignment, connection to breath, and moving in ways that feel good for your body.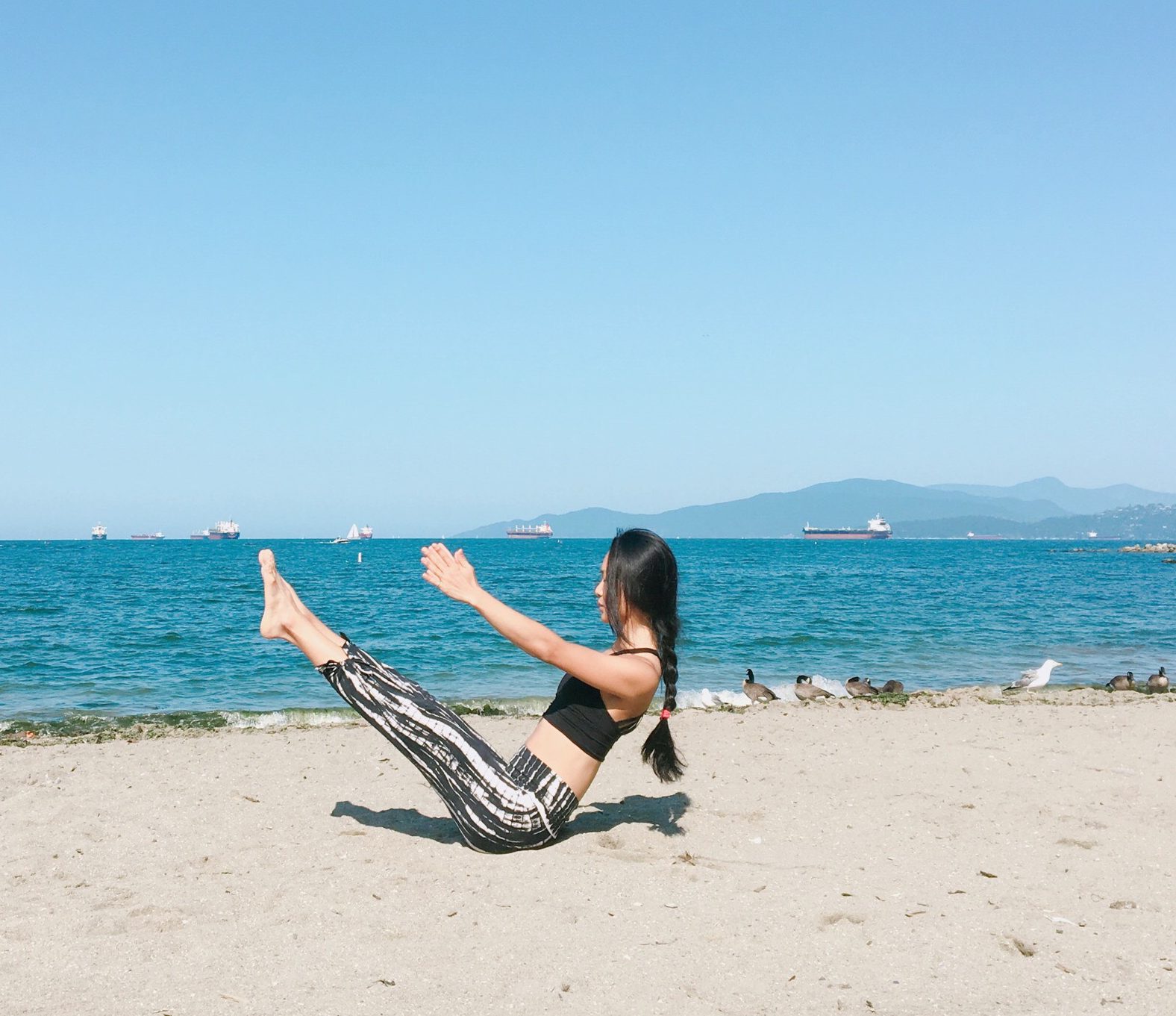 Skye Lee
Skye is a certified Mat Pilates instructor whose goal is to help her students to understand and strengthen their bodies so that the benefits may be carried out into every day life.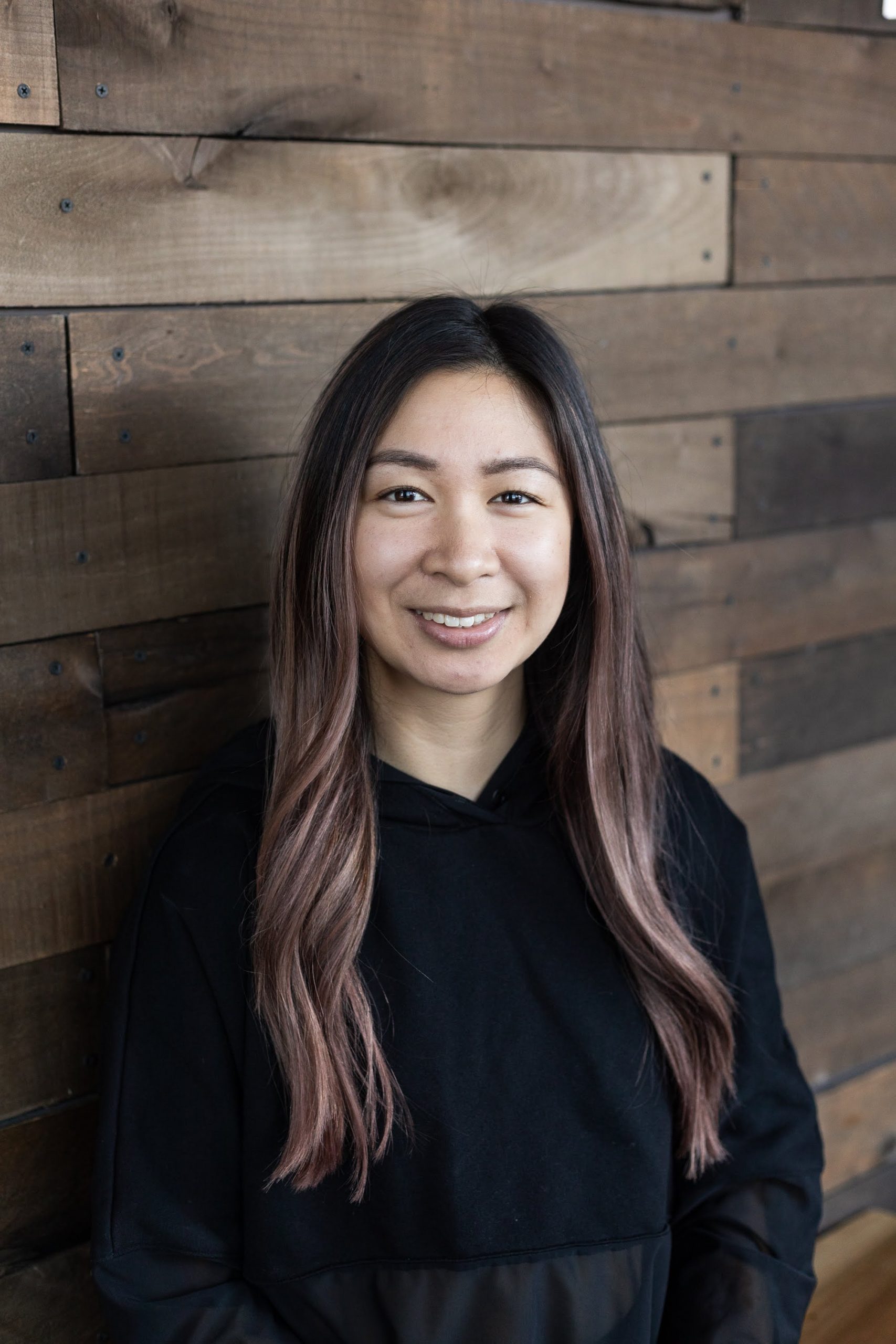 Seline Taye
Seline is a passionate yoga instructor who completed her teacher training in Rishikesh, India. She focuses mainly on Vinyasa, Hatha and Ashtanga yoga, but has been excited to share more pranayama (breathwork) and meditation practices online to those who especially need it.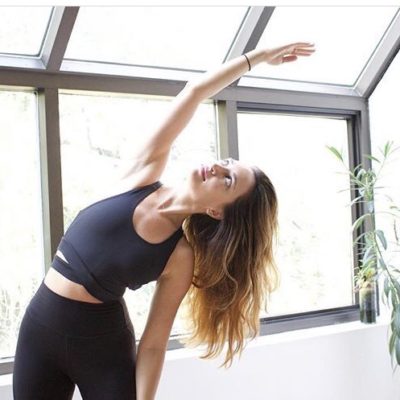 Stav Giannoulis
After spending years as a Ballroom Dancer, Stav fell in love with the functional movement practice of Pilates. She first became interested in Pilates to enhance her dancing.
Stephanie Ross
Steph has been a dedicated yoga practitioner for over 10 years. Her yoga journey began as a physical practice to strengthen and tone the body but she soon realized the meditative, calming benefits that each yoga class could offer and has maintained a connection to her practice ever since.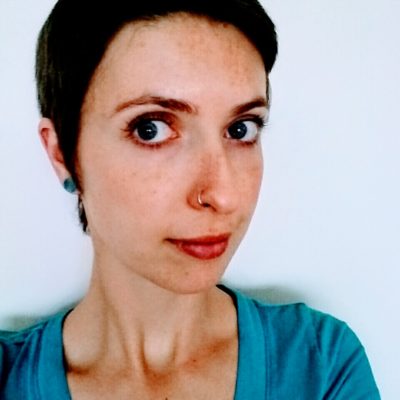 Sue Bedford
Sue's yoga classes focus on playful sequencing, creative cues, and proper alignment, and cater to all levels.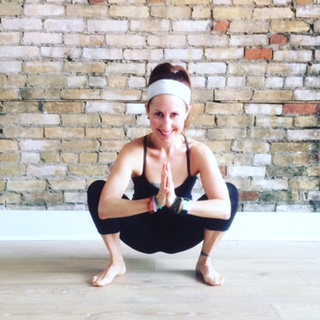 Teri-Ann Carty
Teri-Ann is a hatha based vinyasa teacher. Her focus is on staying in touch with the individual journey. Inviting her students to stay present with their own practice and starting where they are mentally, physically and spiritually.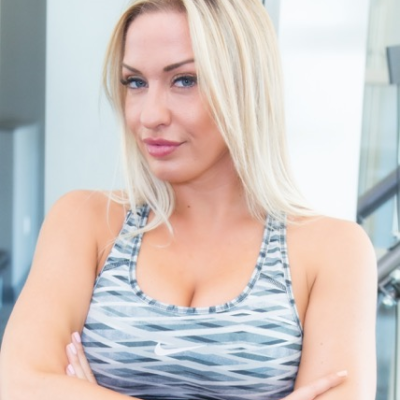 Vicky Perakis
Vicky Perakis is a certified personal trainer ,dance instructor and group fitness coach.  
Zalina Nezamutdinova
Zalina has been a leader in the Zumba community since 2011. Zumba combines the love of dancing to Latin-inspired music and Zalina's passion to pursue a healthy lifestyle.
Thanusan Chelva
As one of the first instructors to get certified in BollyX in Toronto, Thanusan is now also a Community Mentor and has helped BollyX grow in both Canada and Europe.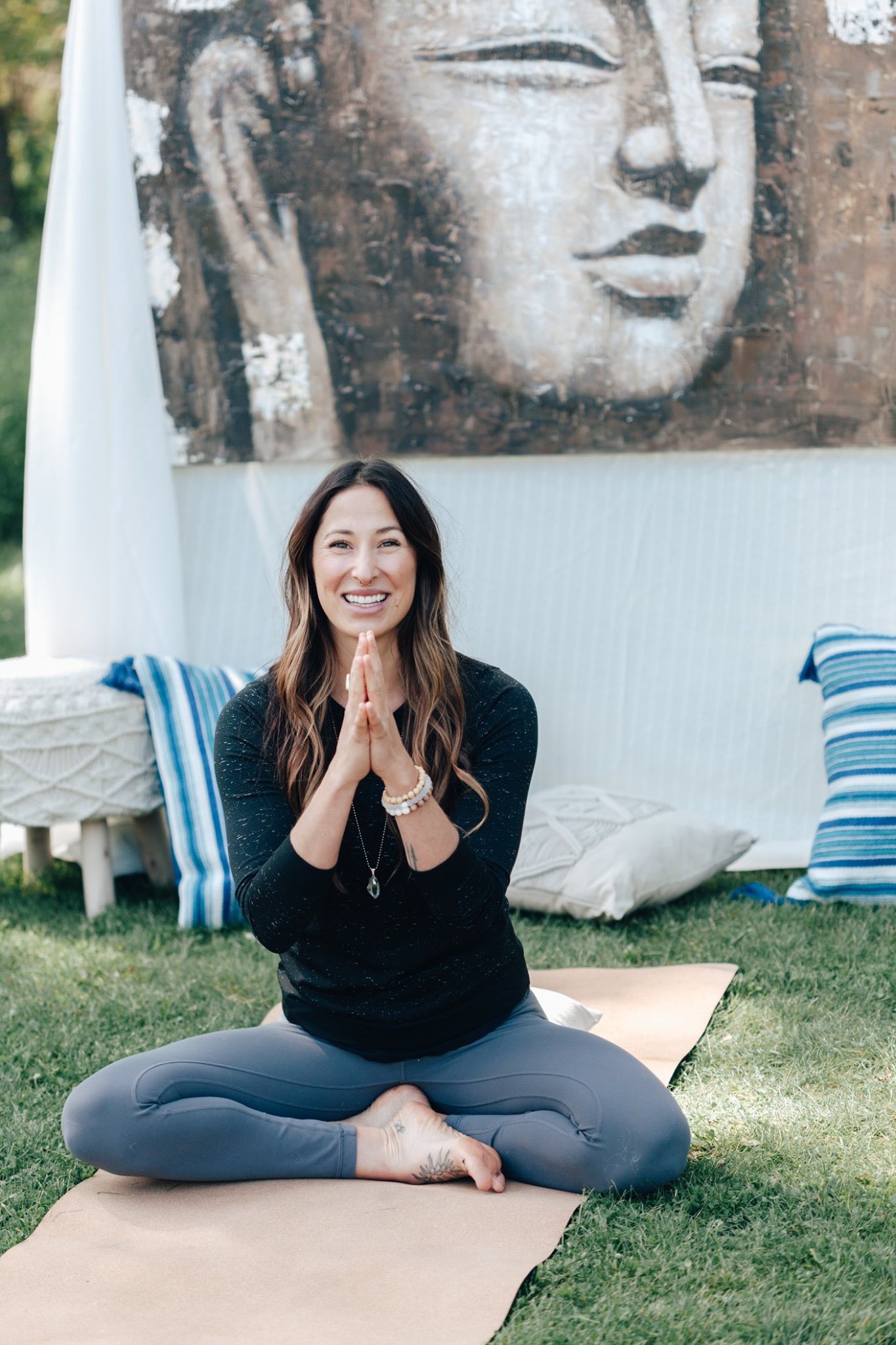 Meg Protz
Meg has been doing Yoga for 11 years and teaching full-time for almost 6 years. She has been working with cancer survivors and senior citizens primarily on top of studio work for the past 3 years.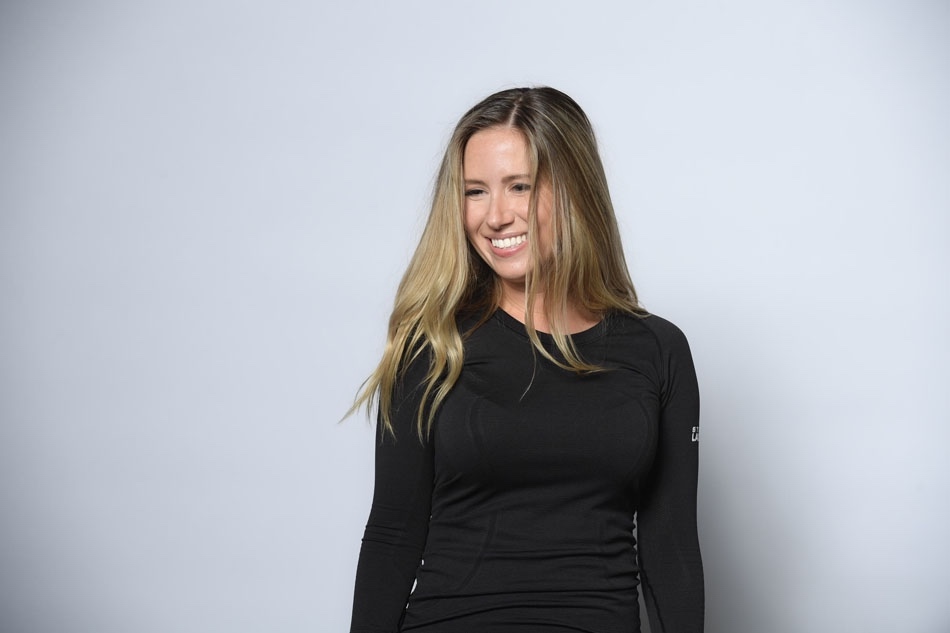 Ashley Hubley
As a driven wellness and fitness professional with over 10 years of multifaceted experience, Ashley's Kinesiology, pilates and dance background will ensure perfect form, and love for intensity will leave you sweaty and shaking.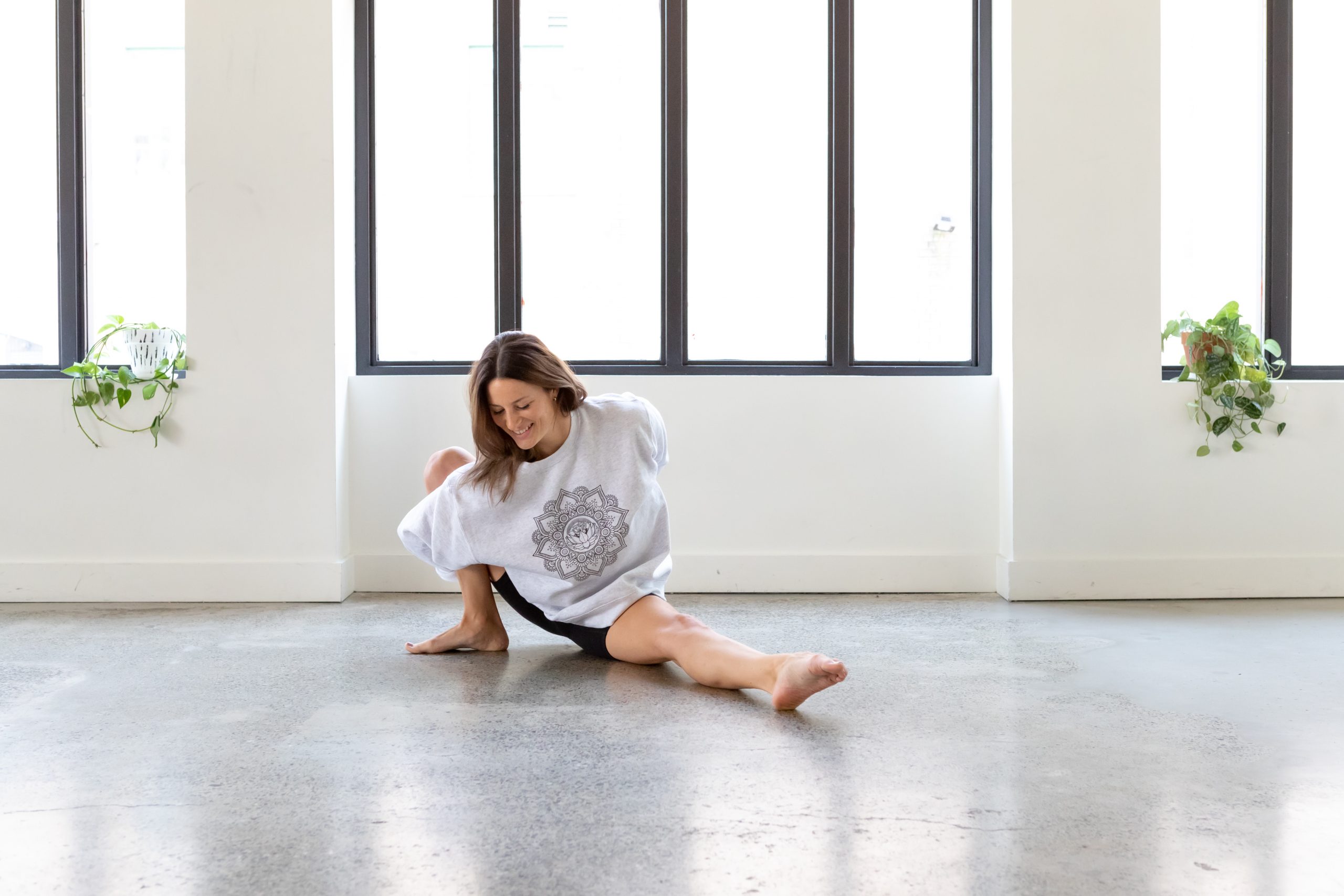 Vanessa Bourget
Vanessa is a Vancouver based movement instructor, teaching Vinyasa Flow, Hatha, Yin, & Ashtanga Rocket Yoga. Her classes invite you to explore moving with thorough breath, pushing the edges of your physical body with calm determination, soothing and toning your system as a whole.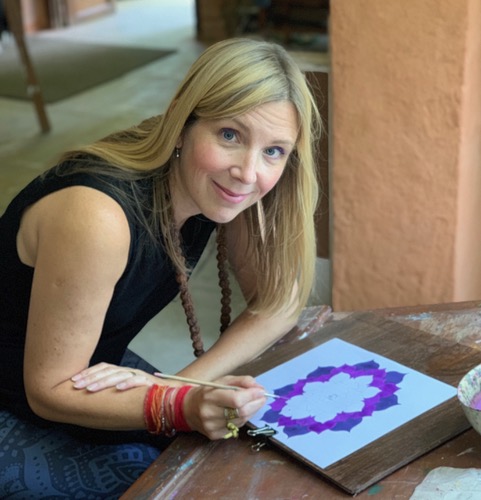 Tracey Kulchyski
In addition to completing Physical Mind/The Method Pilates certification in Mat & Equipment, Tracey is also a RYT 200hr yoga teacher trained in Hatha, Vinyasa, Restorative, & Yin.
Kaya Feranc
Kaya is a certified Yoga, Meditation and Fusion Fitness instructor as well as a certified Life Coach, with a background in Dance and Health Sciences.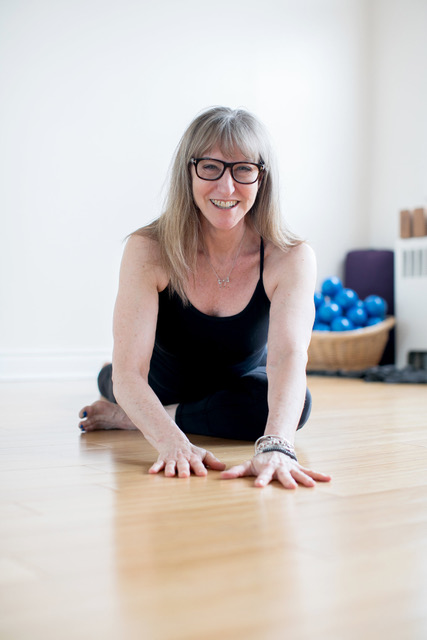 Randi Bregman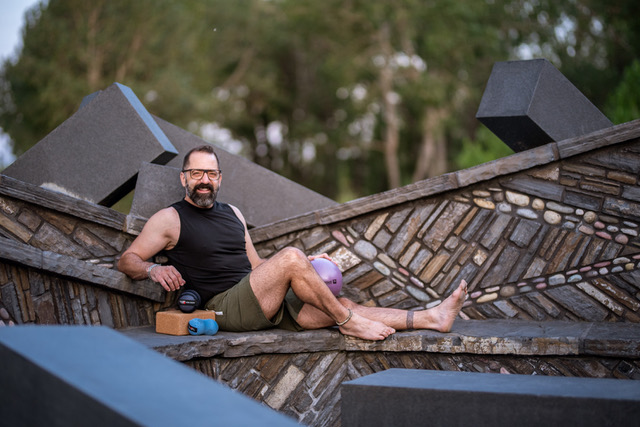 Danny De Frias
Danny is a RYT 500 certified yoga teacher. Danny's classes are breath-driven and energetic with mindful attention given to body alignment and developing strength, flexibility and balance.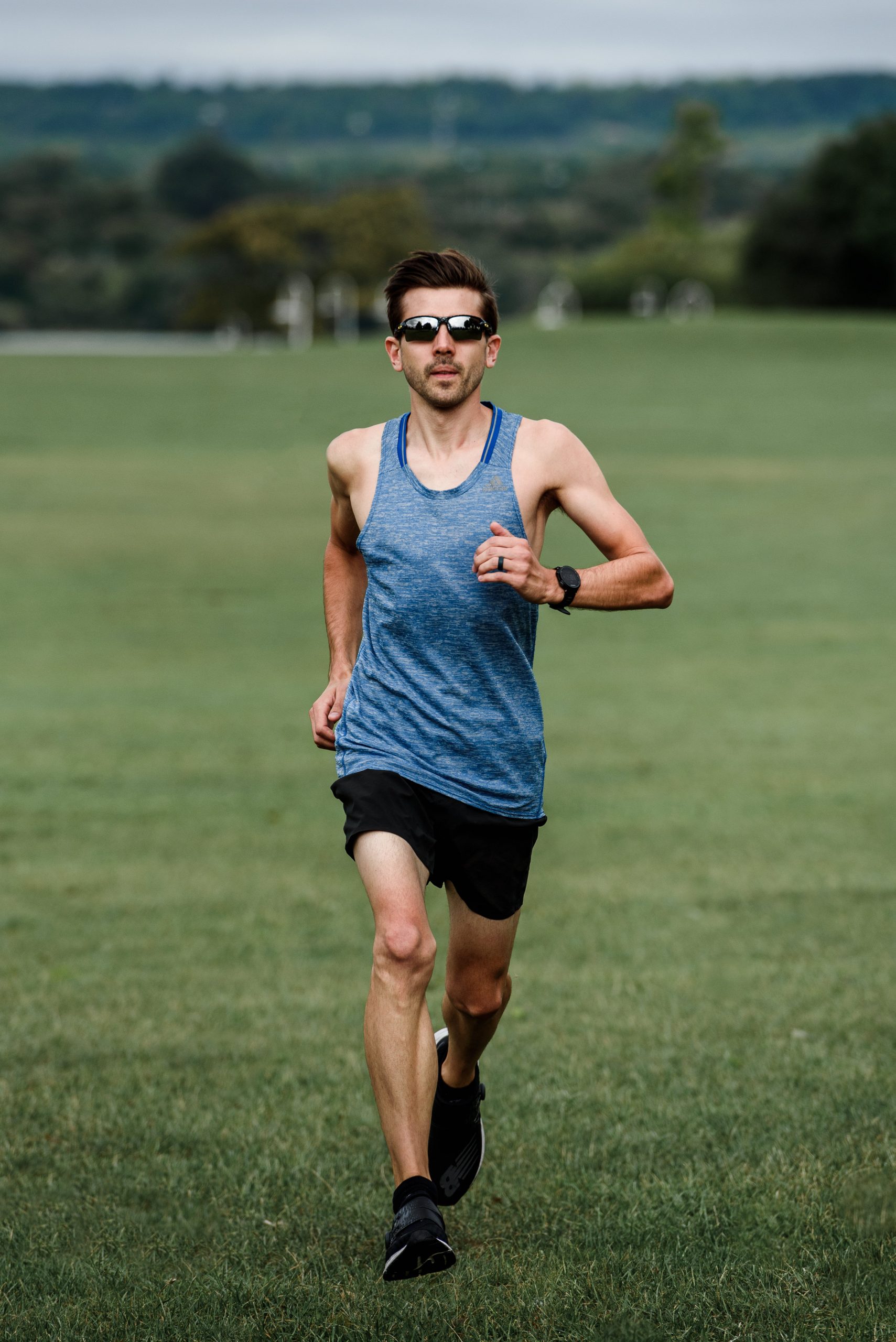 Alex Piitz
Alex is an NCCP and Ironman certified triathlon coach, as well as a Canfitpro personal trainer. He coaches runners and triathletes and has helped athletes of all levels achieve their goals.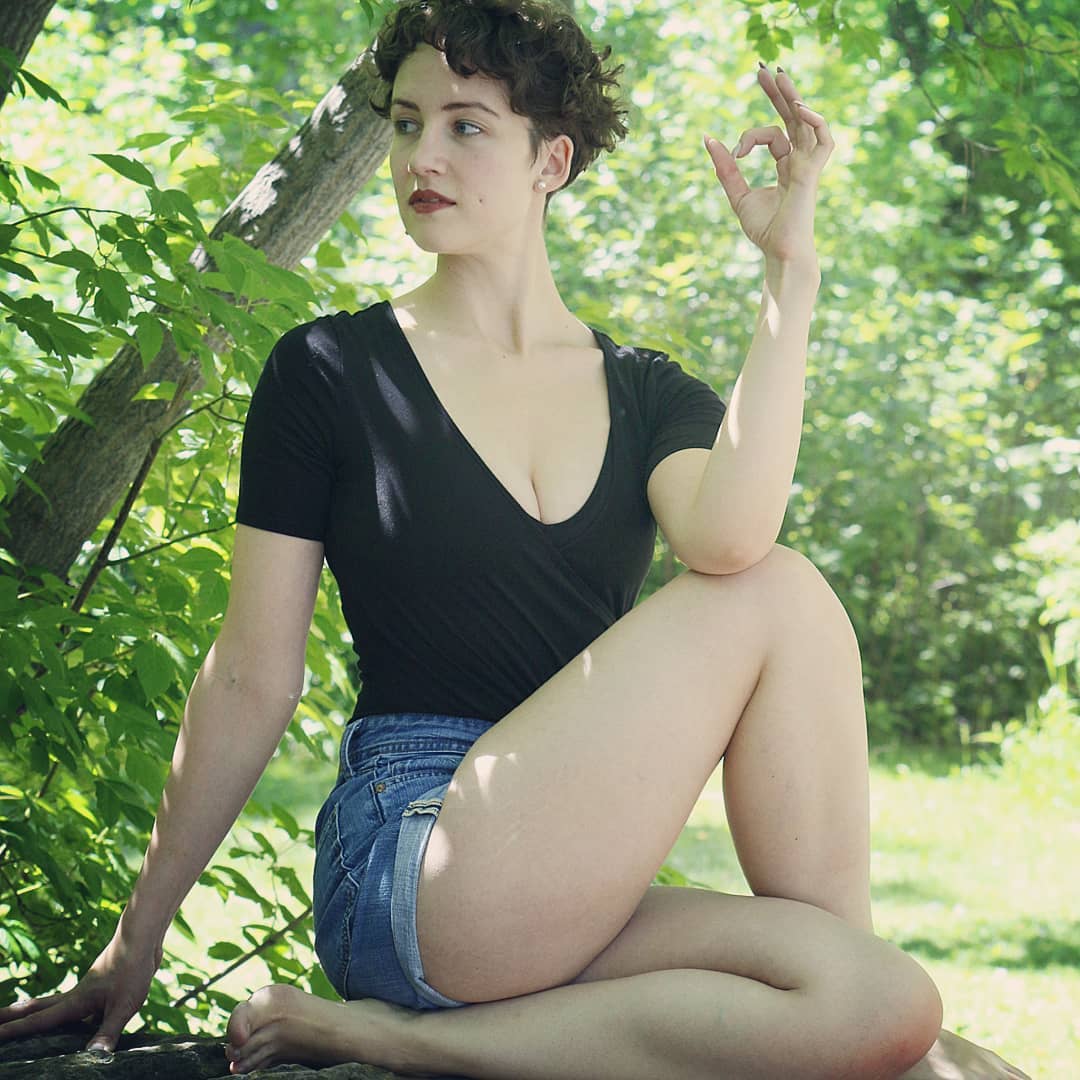 Niki Walters
Niki is a certified yoga and yogic meditation teacher with a passion for conscious movement, emotional releasing and compassionate connection to self/others/universe!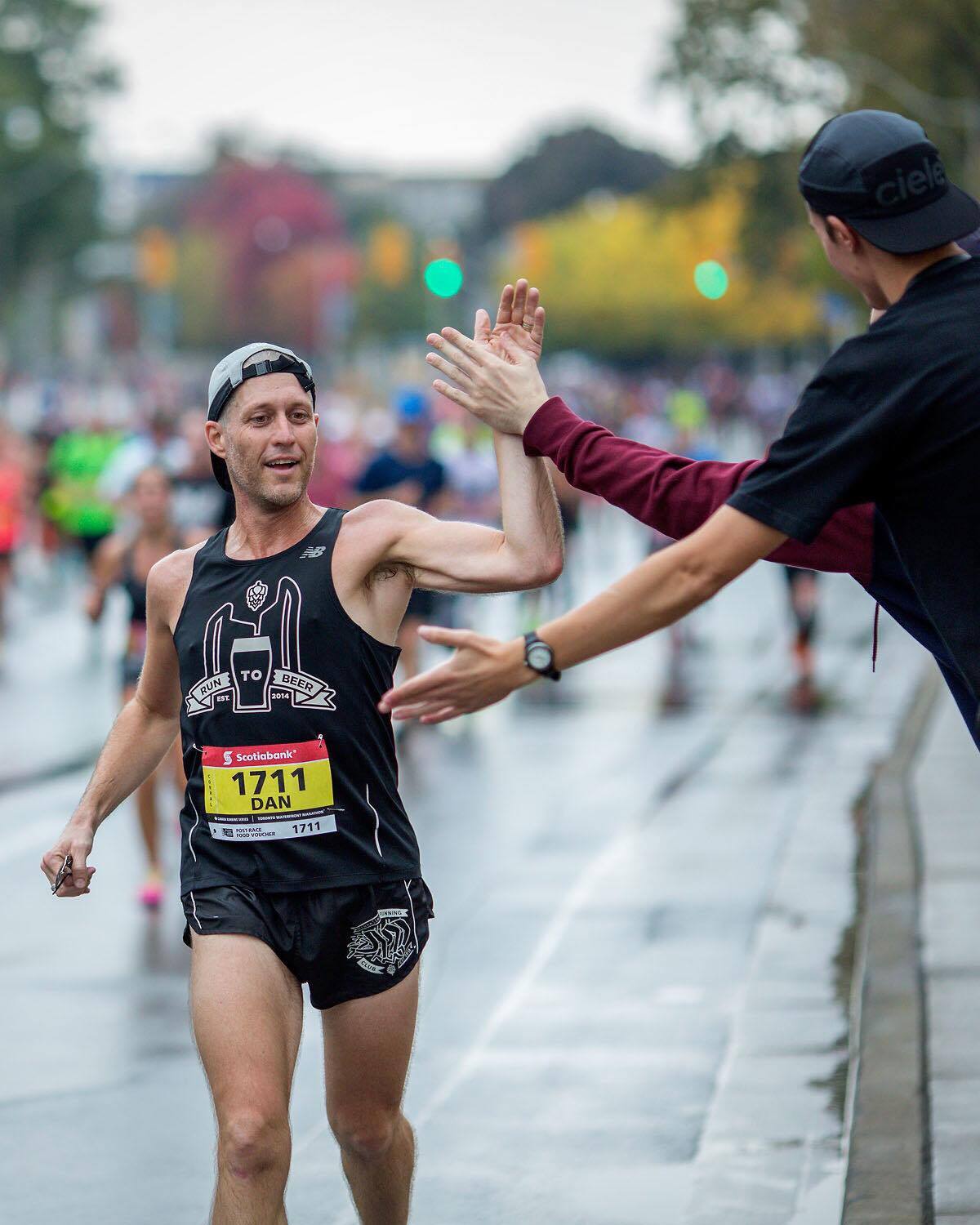 Dan Grant
Dan co-founded RunTOBeer and is also the Toronto Manager of City Running Tours. As a run coach Dan will be shouting encouragement and trying to keep the mood light.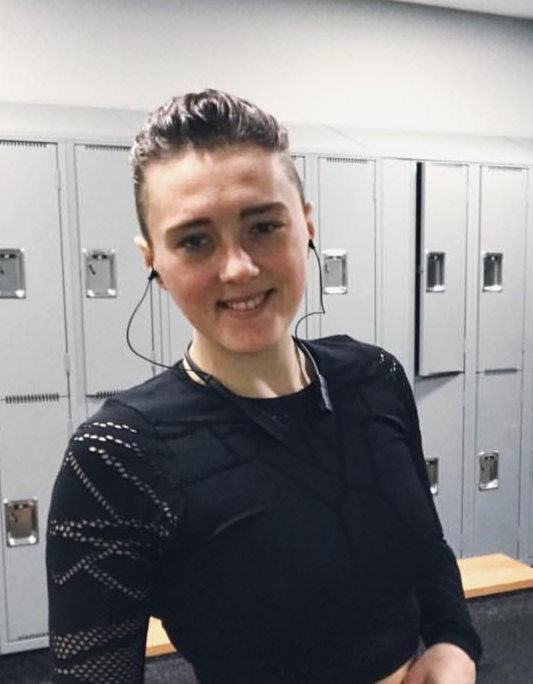 Kat Jordans
With a background in Olympic lifting, Kangoo, Gymnastics, corrective training, and Calisthenics, Kat is able to work with your own personal fitness goals and make them a reality!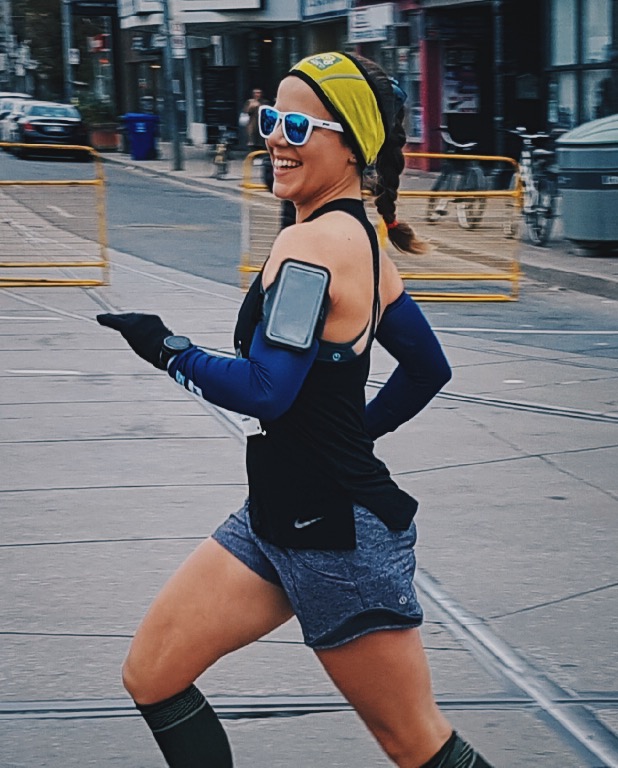 Sarah Bangs
Sarah takes a holistic approach when helping her clients achieve both their fitness and running goals - balancing strength and endurance, work and recovery.
Raven Opatovsky
Raven is a vinyasa teacher who while leading practice introduces elements of the of the yoga tradition, while maintaining a modern and accessible approach.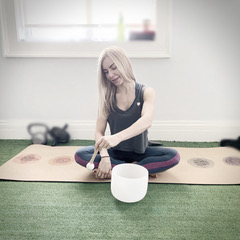 Jennifer Zee
Jennifer is known for her unique yoga classes including Strength & Chill, Hip Hop Vinyasa and Gentle Vinyasa complete with music to move you physically and emotionally.
Courtney Milner
Courtney trained intensively in Thailand and Cambodia, cultivating a strong yoga and meditation practice. Courtney draws inspiration from her various training's to provide her students with the platform to cultivate ones connection to their true Self, in an energetic and fun atmosphere
Maria Gonzales
Consciously sequenced, Maria's yoga classes are designed to challenge. You'll find lot of fluidity and emphasis on movement with breath.
Emily Hisey-Bowden
Emily teaches pilates in and around Toronto, providing classes that combine challenging body work with all the fun that comes with movement, and helping people to feel stronger and longer in their bodies.
Haley Wall
Haley's expertise are in teaching Hatha, Vinyasa, Core Flow, Aerial Yoga and Yin all with the underlying purpose of building a sustainable mindfulness practice as well as an overall happier, healthier lifestyle.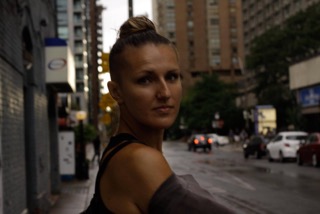 Karolina Kisiel
Karolina's classes are usually a mix of yoga and functional strength.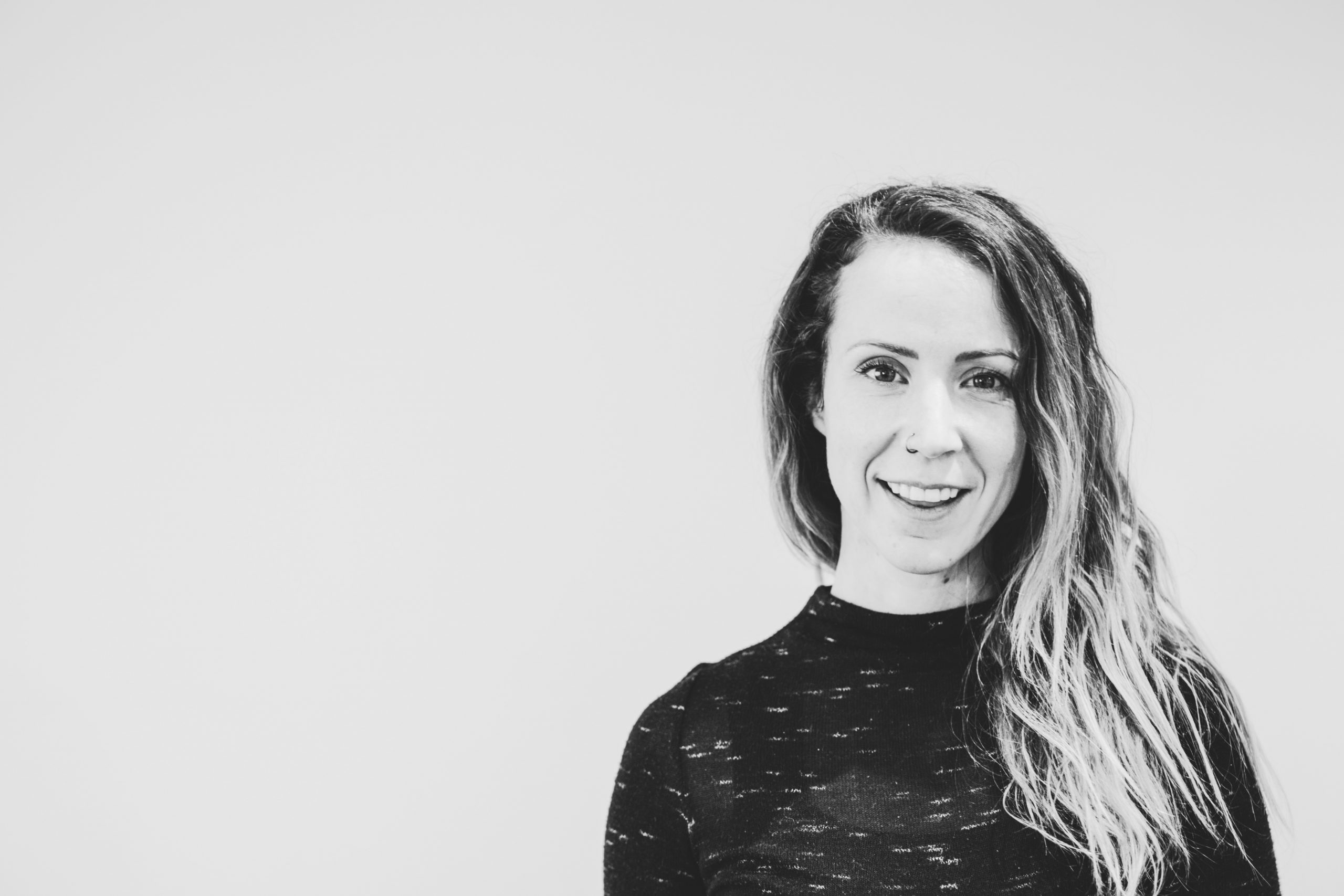 Alana Frogley
Alana is a highly empathic teacher. With a background in special education, she is deeply attuned to the needs of diverse students. She is passionate about developing classes that uncover the authentic self and bring balance.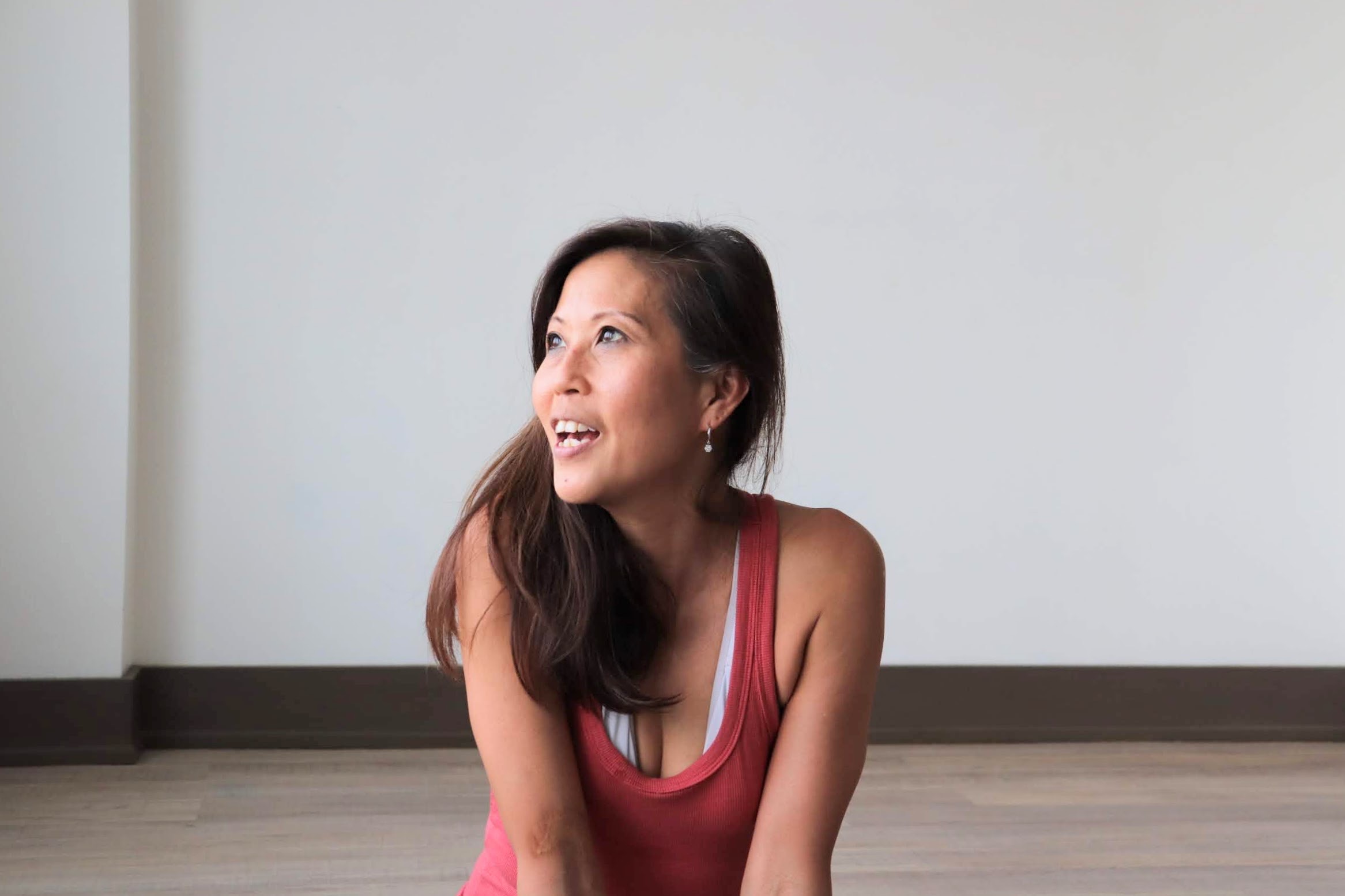 Katie Phang
Katie has been guiding individuals on their yoga journey for 10 years. She specializes in connecting with people who come seeking relief from chronic ailments. She is passionate about sharing the healing practice of yoga so others may find joy and freedom, and live life to the fullest!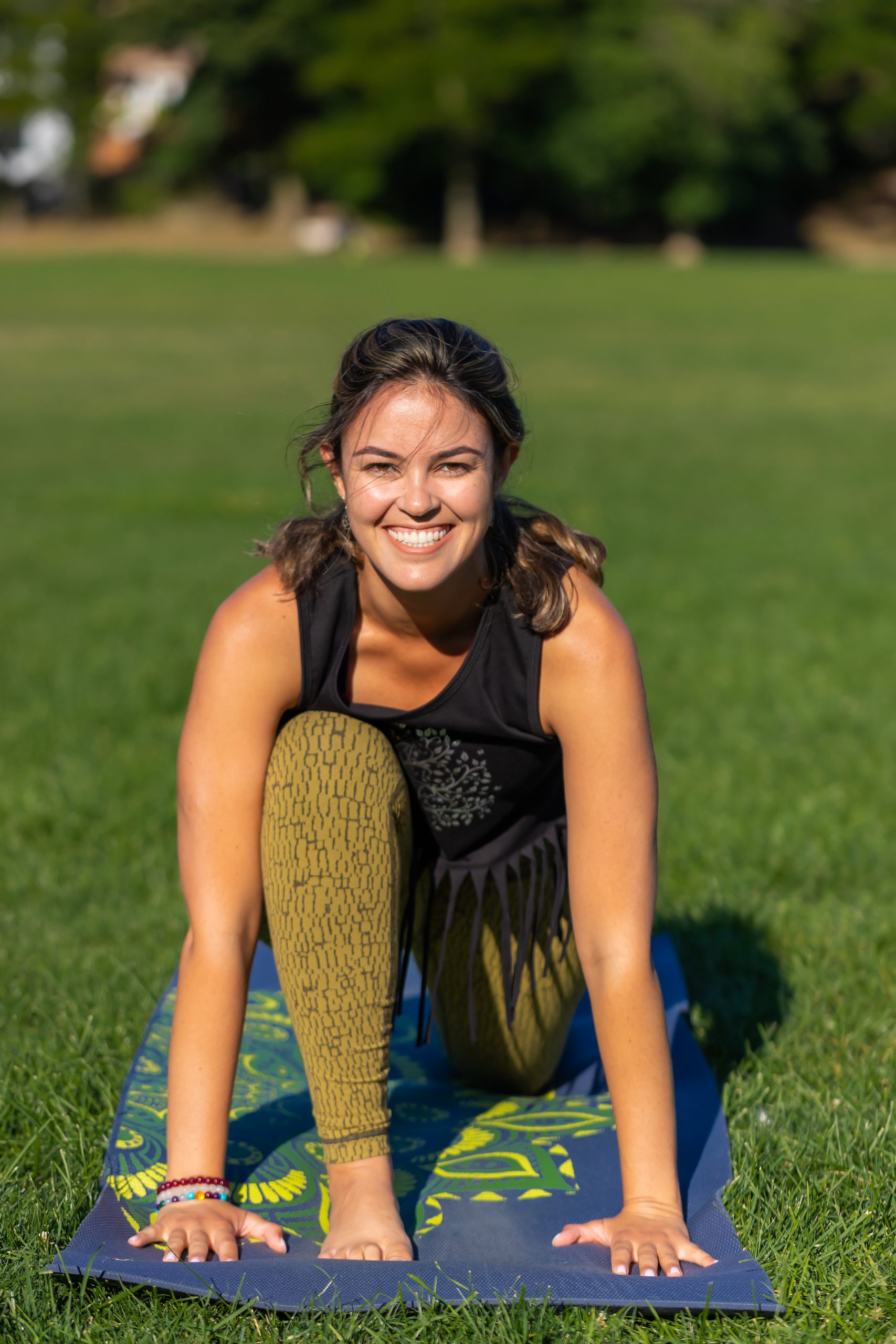 Ananda Rivelli
Ananda has been practicing Yoga for over 15 years. In 2019, she went to one of Sivananda's Ashram in the Himalayas for a month where she studied to be certified as a Yoga Instructor.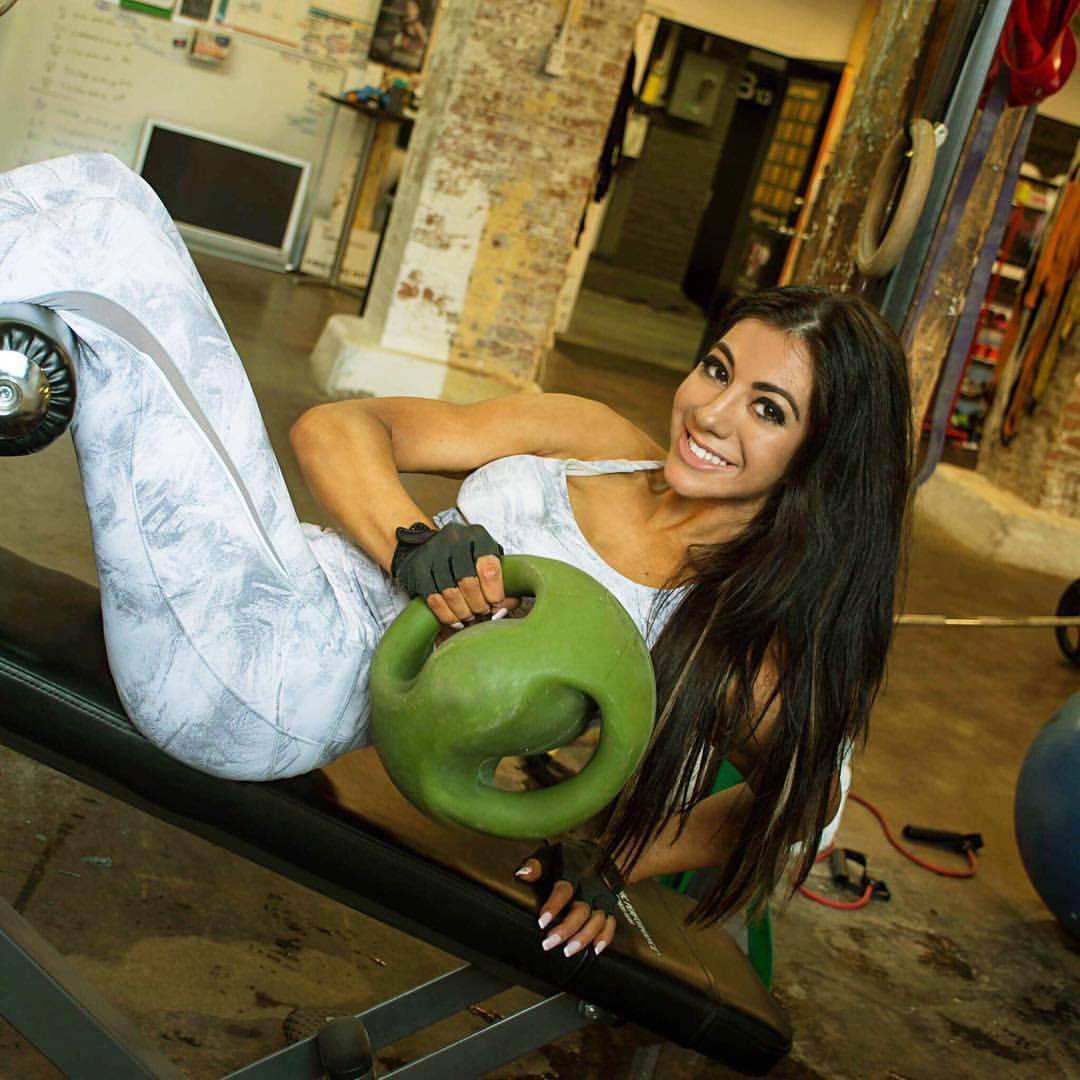 Avigail Victoria
Avigail Victoria is a Certified Personal Trainer/Nutrition Coach and a Competing Athlete. She specializes in weight loss, body sculpting and endurance training. Avigail Victoria's passion lies in helping clients tap into their limitless potential to become stronger in mind and body, by providing the tools and support to achieve sustainable, long-term results.
Karmiel Lorenzo
Karmiel is a Professional Group Fitness Instructor, Personal Trainer and Fascial mobility practitioner. Her passion is to help others live a stronger, happier and pain free lifestyle. Her approach to fitness is a combination of strength, cardio and mobility training for optimal results.
TESTIMONIALS
"These classes are so good for my mental as well as my physical health – I never used to get away from my desk all day and this makes such a difference. I'm so glad you are able to offer these great classes to us."
Michelle, Law Clerk - Minden Gross
"Lauren's positive energy, motivation and well-rounded service have added an extra touch to our buildings' amenities and we are pleased to have her on board working with us."
Elaine de Menzes - Brookfield Properties
"I highly recommend Urbancore and Lauren Mazur. The wellness program has become a valuable asset to our building as we strive to provide the best customer service experience to our tenants."
Christopher Amoah - Oxford Properties
"Wellness classes at lunch time give me a few moments to re-centre and focus after taking are of…ME! I come back to the office calmer, with a clear head and energized. Classes like yoga are also good for undamaging the work I do to my body while running and weight training after work, too!"
Kathryn Poloczek, very novice yogi - Dynamic Funds